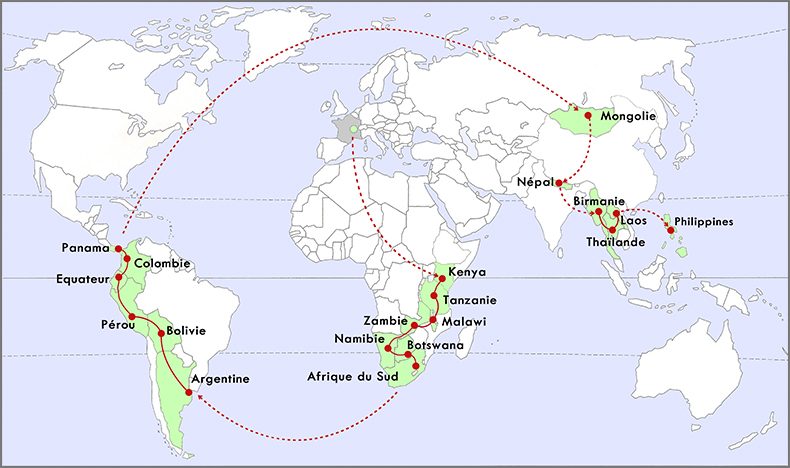 From January to December 2013, Projet SOURCE members explored
Africa, South America and Asia in order to meet local entrepreneurs.
We studied in depth more than 60 entrepreneurs.
We interviewed them, gathered their testimonies, their stories and above all 
tried to understand what does "being entrepreneurs" mean to them.
We decided to focus our study on entrepreneurs who have started from scratch: no financial resources, no managerial or administrative training, and no specific network. However, we noticed that those people had created tremendous projects, and some of them are currently helping hundreds of people to live.
"More than just an unbelievable multicultural human experience, this expedition allowed us to gather and compare previously unseen experimental works, data and images about entrepreneurship." 
DOWNLOAD OUR ENTREPRENEURIAL PROFOLIO (In French)
---
TO GO FURTHER:
The story of our expedition: Our Logbook (mostly in French)
More pictures of our journey: Our Facebook page
Profiles of the entrepreneurs interviewed: Entrepreneur profiles (in French)
Our videos: Video episodes